https://www.youtube.com/watch?v=31Vtzwr4qt0
Performance | Simplified
Sustineo's full service solar washing.
Cleaning Services
Total maintenance and care package for your solar installation.
At Sustineo, we not only design and build solar systems, we also provide high-tech, expert cleaning to help you maintain your system's efficiency. Sustineo employs expertise, experience, and the latest technology to clean your system quickly and effectively. Clean solar panels are happy solar panels. Read on to discover how we can help you care for your solar asset.
Why Wash Solar Panels?
Maintain integrity, improve exposure, and increase output.
With the highest cleaning capacity on the market, our washing robots are a quick and efficient solution for cleaning solar panels.
Our robots can be separated into four parts; the heaviest can be carried by one person. The robot has been engineered to be mounted, unmounted, and transported by one individual. Installation is fast and easy, with only a few steps to follow.
The robot is battery powered and controlled from ground level with a remote control. Our washer robots are designed to clean all solar panel types to keep them generating power at maximum efficiency.
Sustineo currently provides washing services the Southwest. As we continue design, build and operate, our washing services also expand.
PV Module Cleaning
Up to 15% Performance Increases
In recent years, there has been increasing deployment of PV installations in desert regions. In these areas, regular dry‐cleaning of PV modules is conducted to avoid potentially high‐performance losses due to significant soiling. The whitepaper at right contains an overview of typical PV module cleaning methods and systems used today. The cleaning systems are sorted into four main categories: truck mounted, semi‐automated, portable, and fully automated. The potential impact of the cleaning methods on the PV modules themselves is also described and the technical requirements and specifications of each cleaning system are provided. Considerations for the selection of a specific method are evaluated, and it is explained how to weigh the advantages of each system against capital and operational costs.
Read the Cleano Whitepaper PDF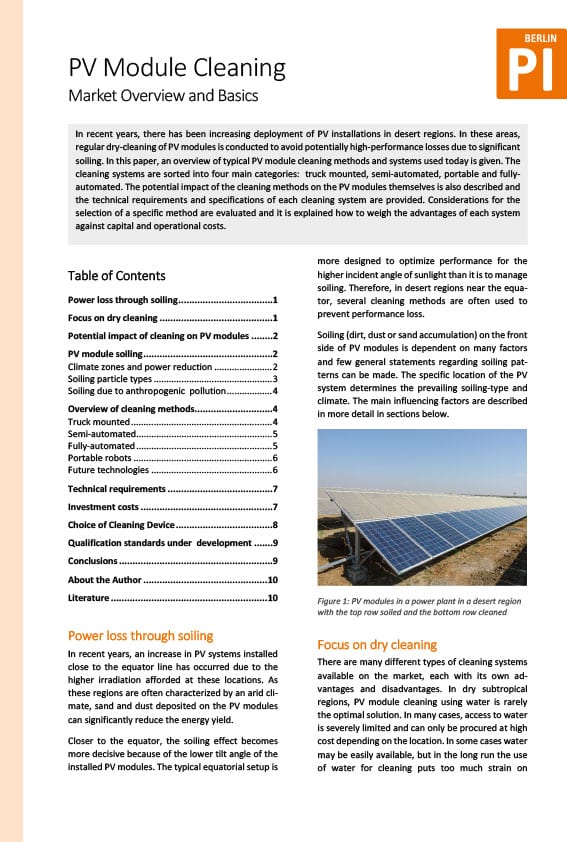 Water Treatment
Complete water treatment with environmentally friendly, non-harmful cleaning agents.
Reverse osmosis and deionized water is used for cleaning module surfaces. Total dissolved solids can be brought down below 10-ppm.
Performance | Simplified
Our differentiators and expertise.
Sustineo uses two types of robots which operate on rooftops, ground mounts, and carports. The robots can be disassembled to accommodate carrying them up on to roofs, as well as moving them from array to array. Operators will examine your installation to determine the best robot for your project.
Sustineo uses the Cleano robot for maximum efficiency.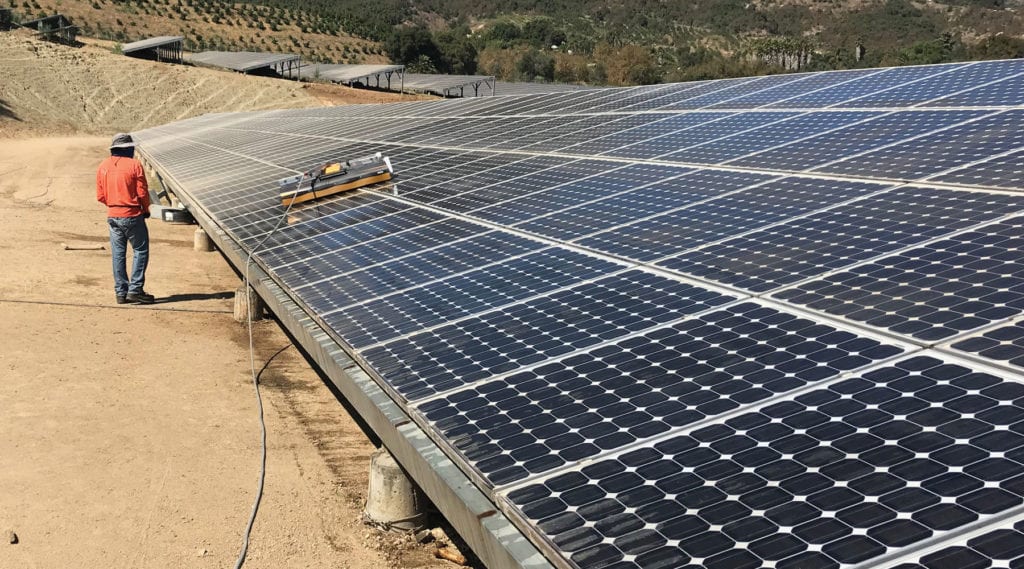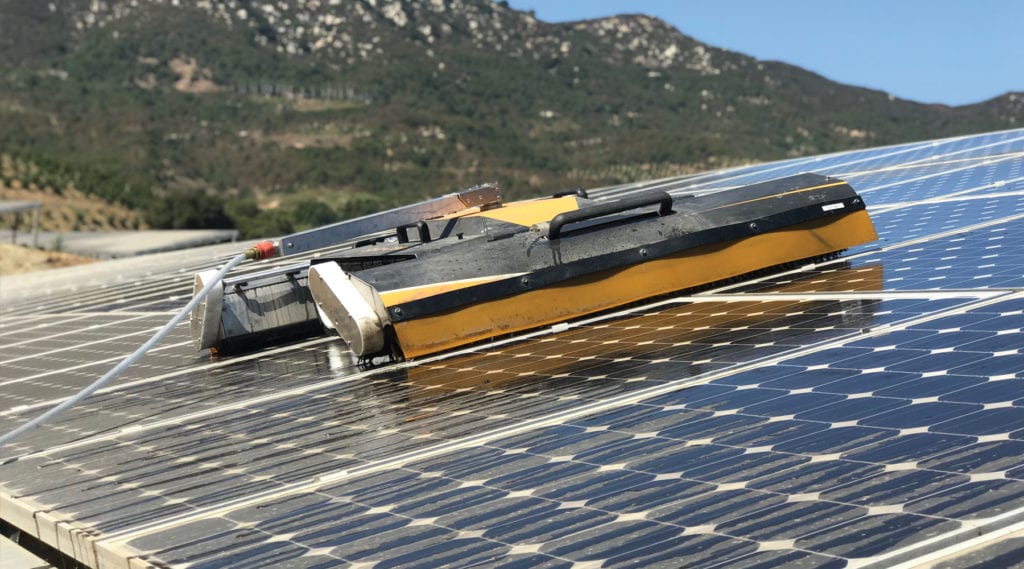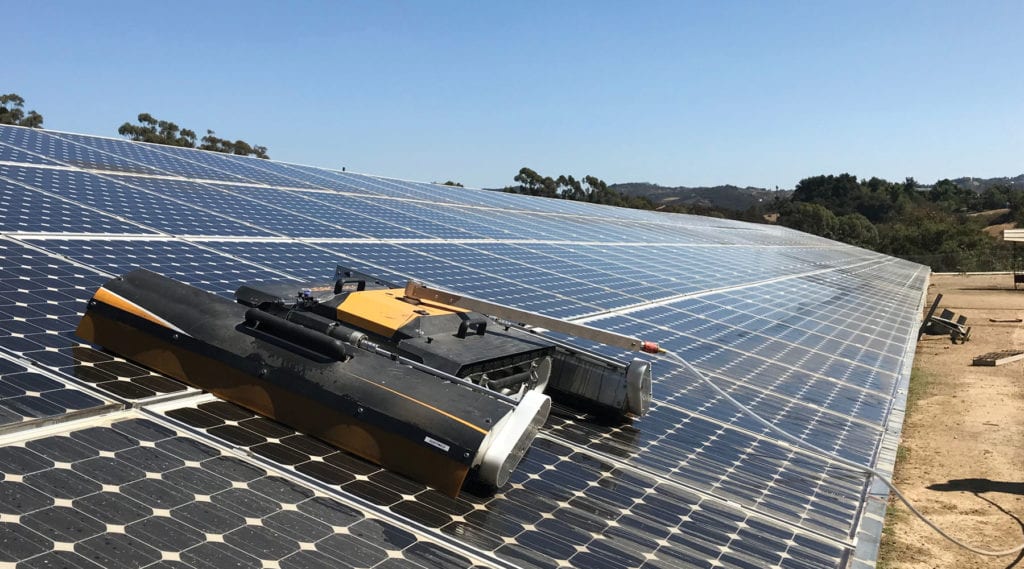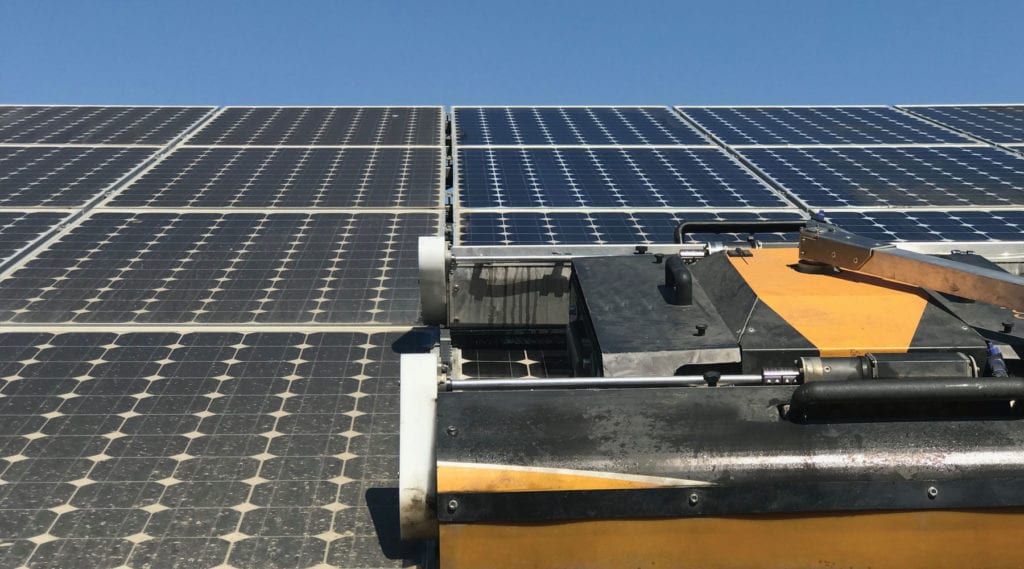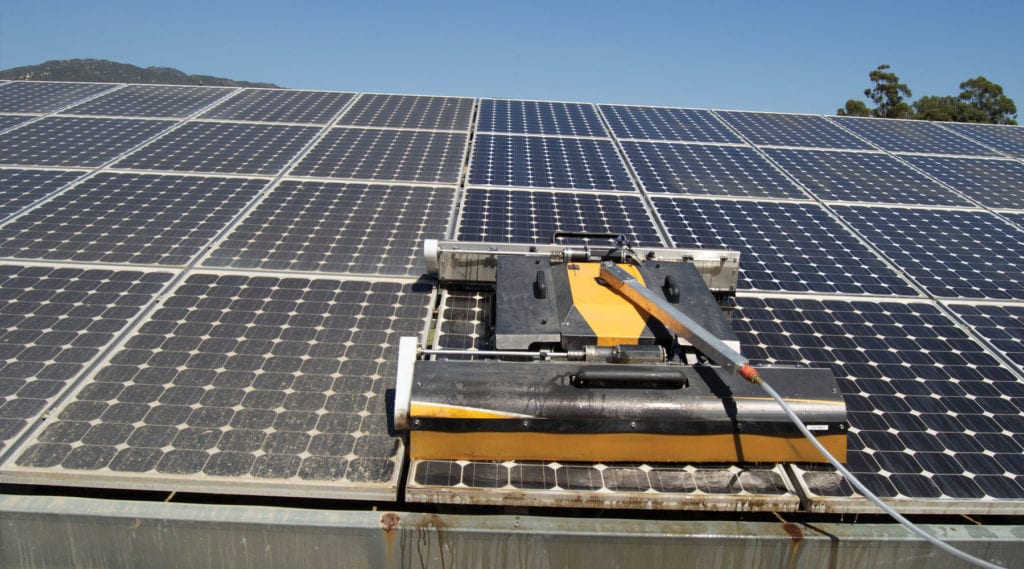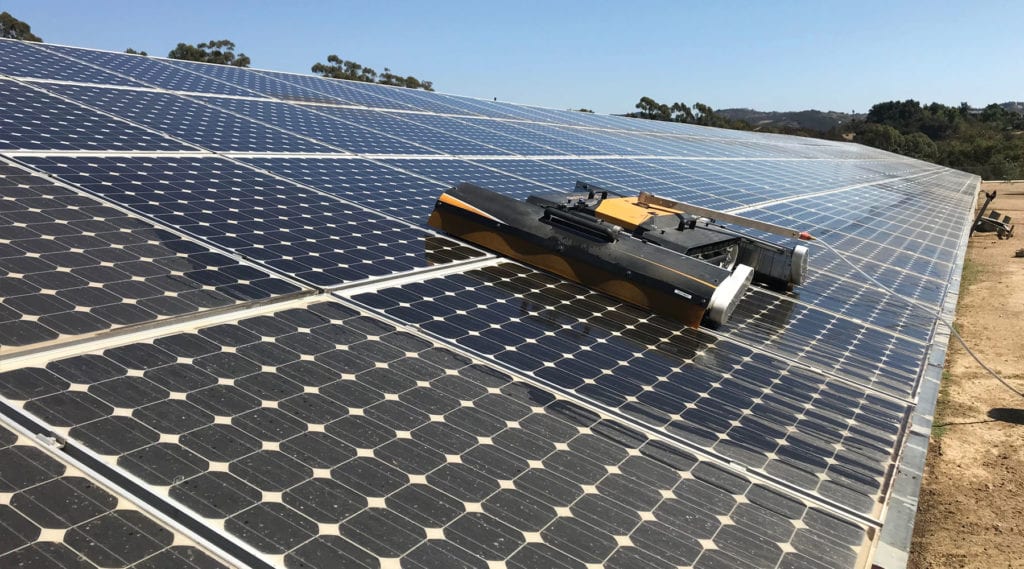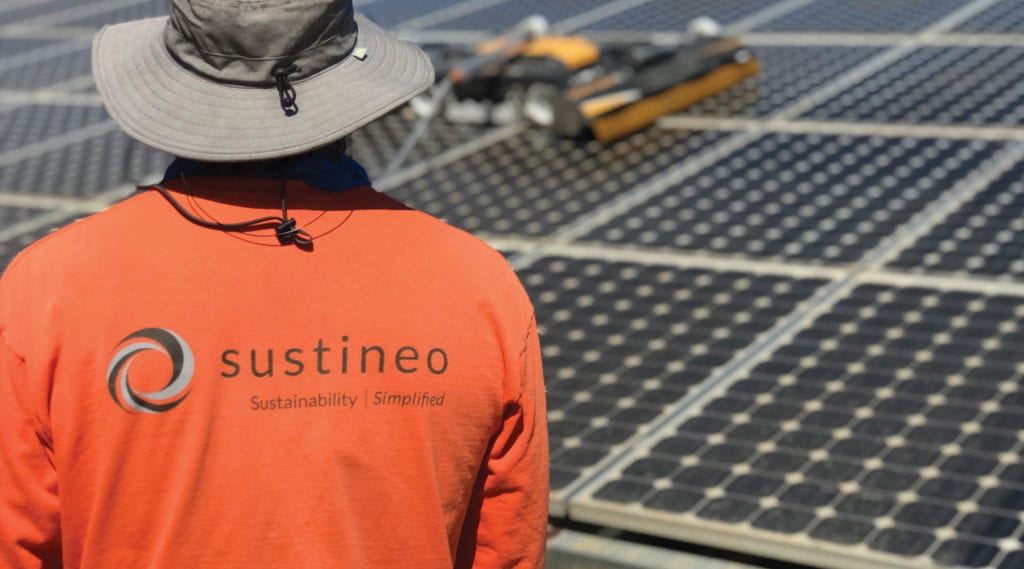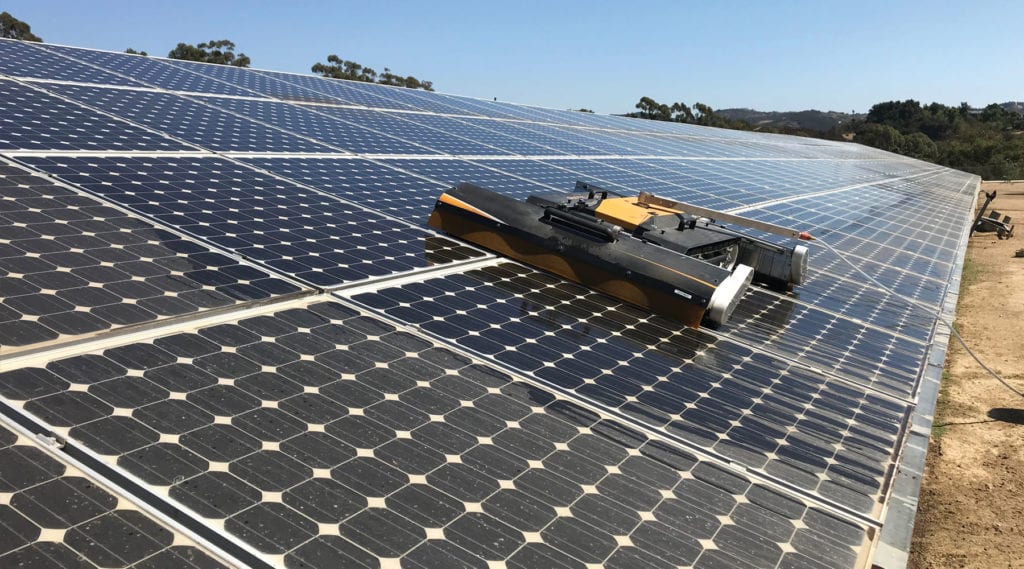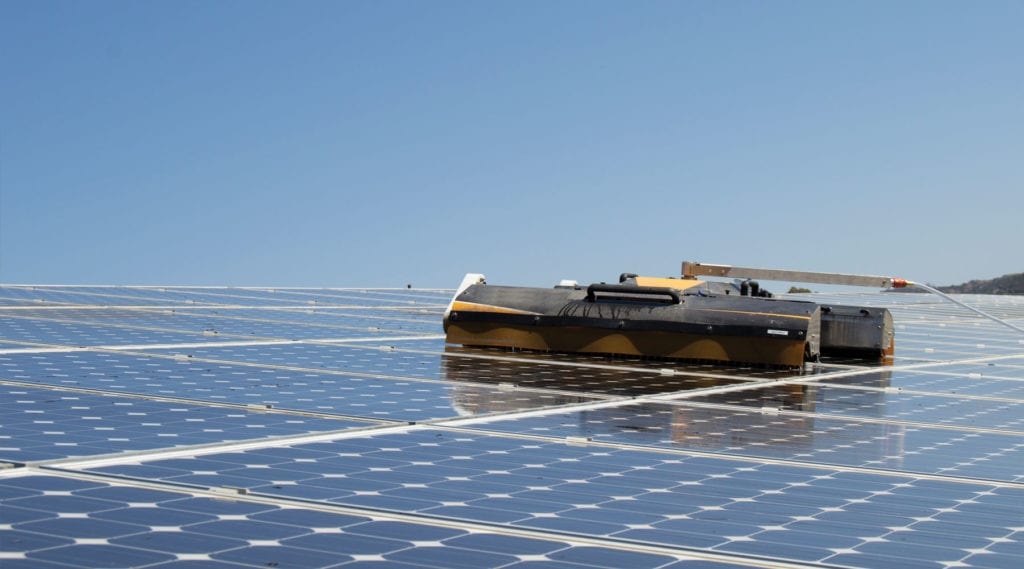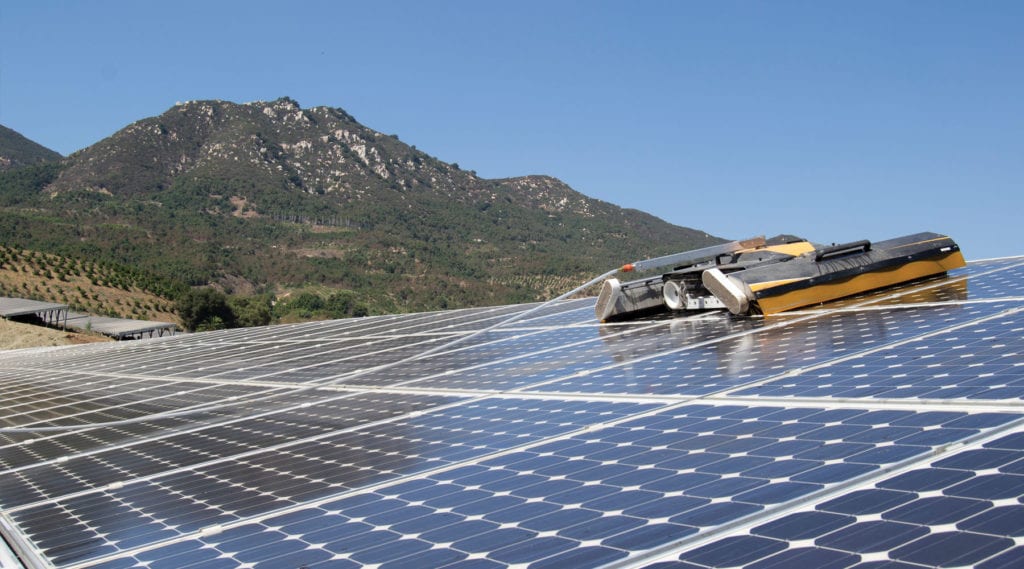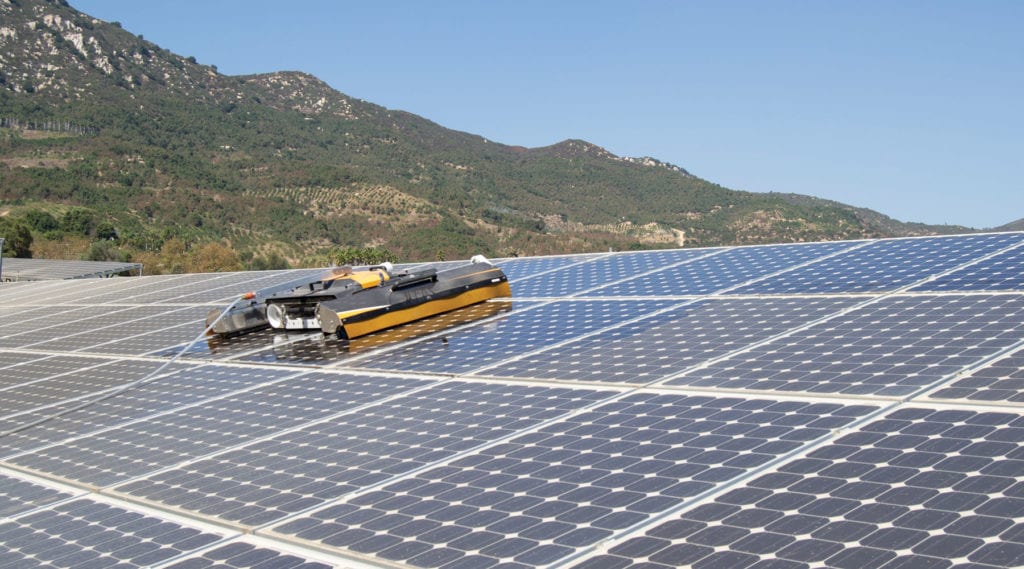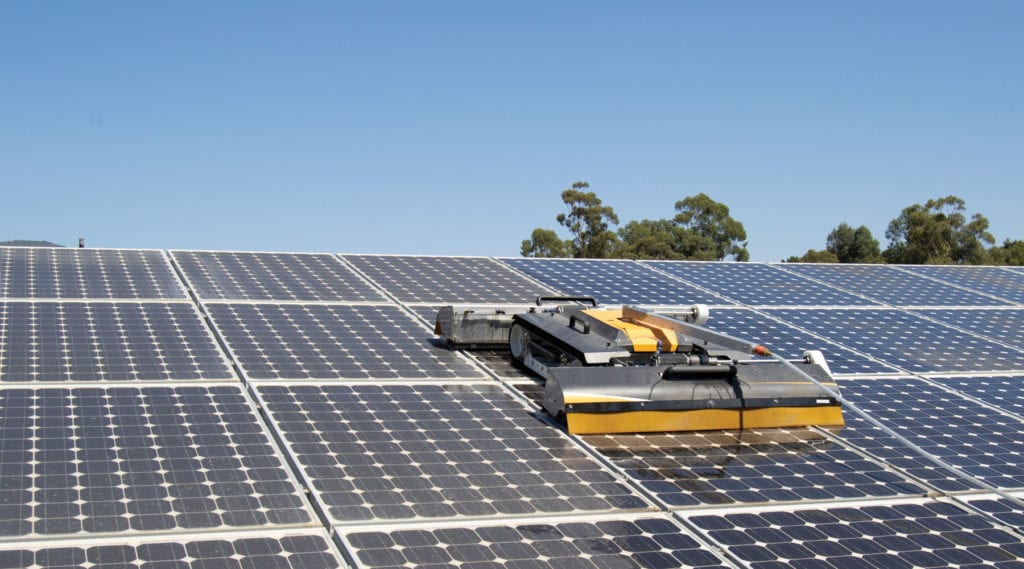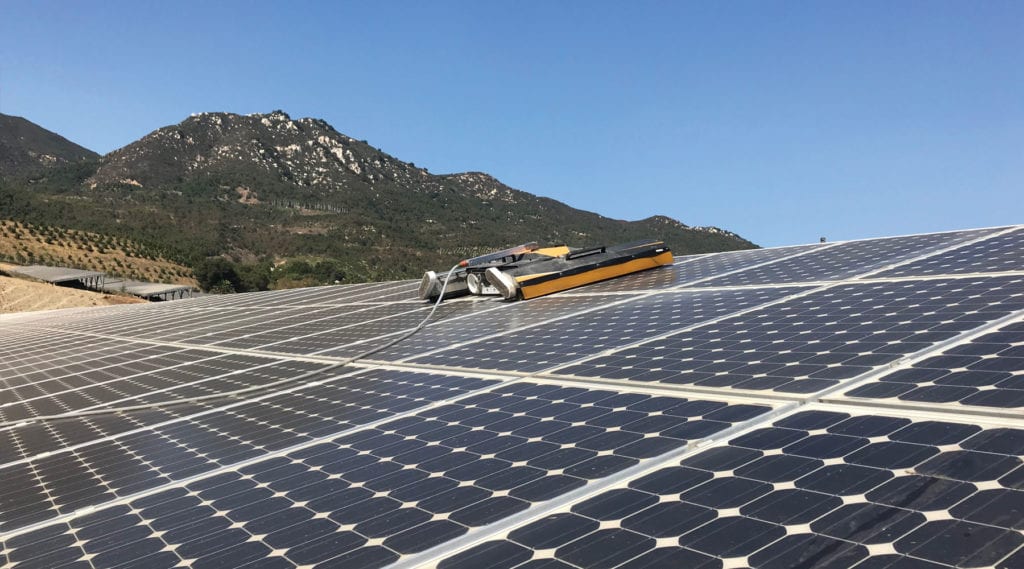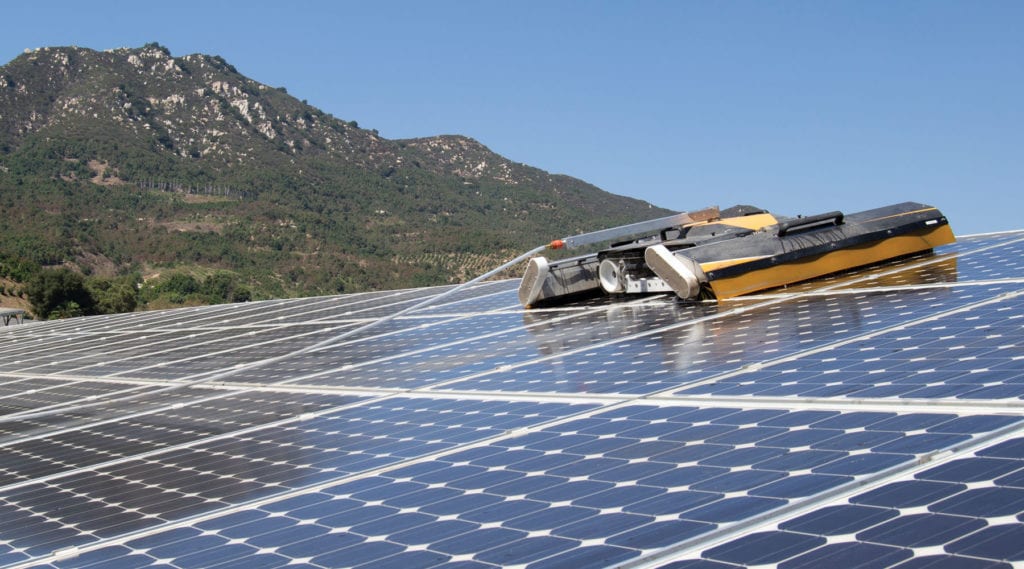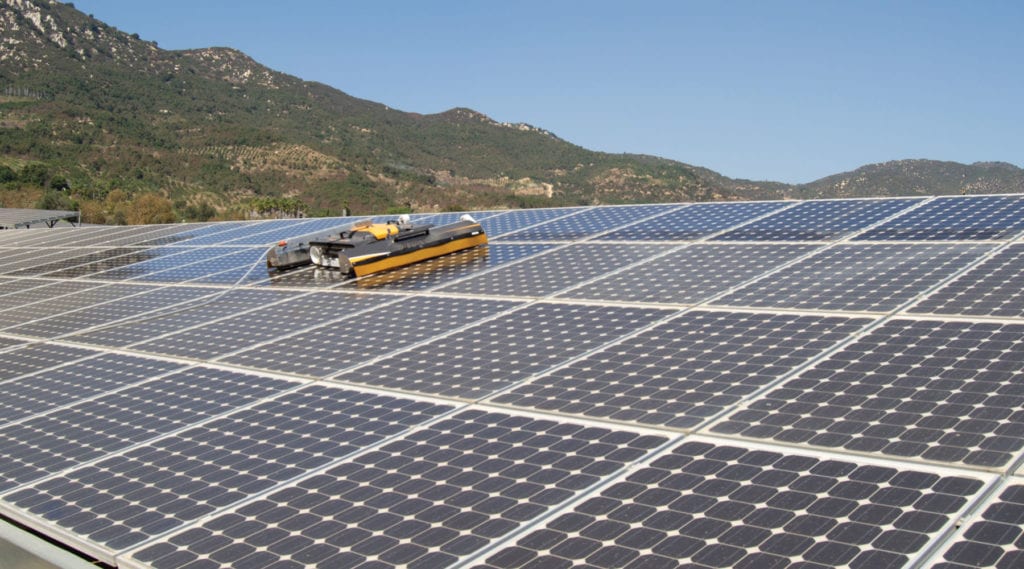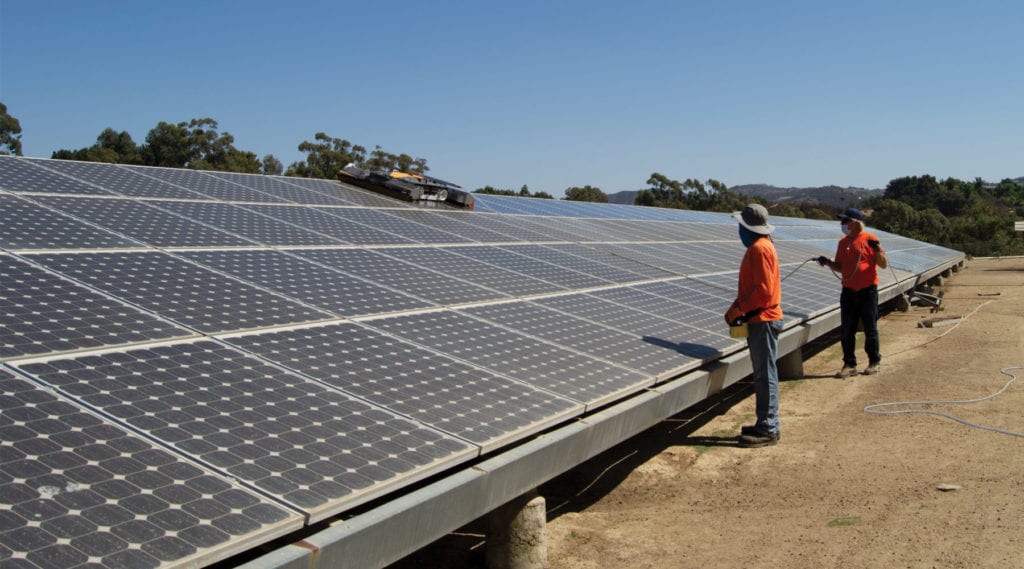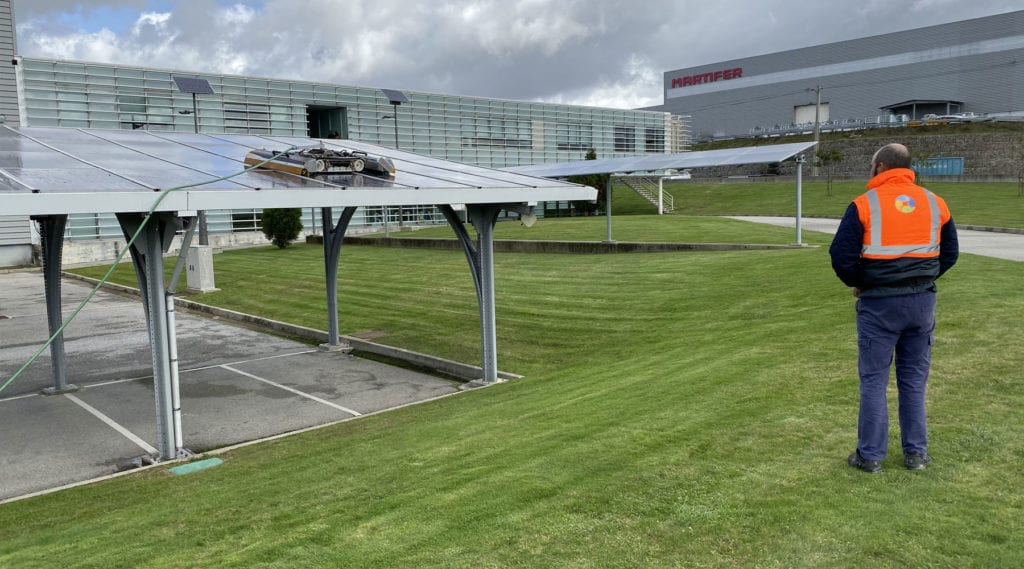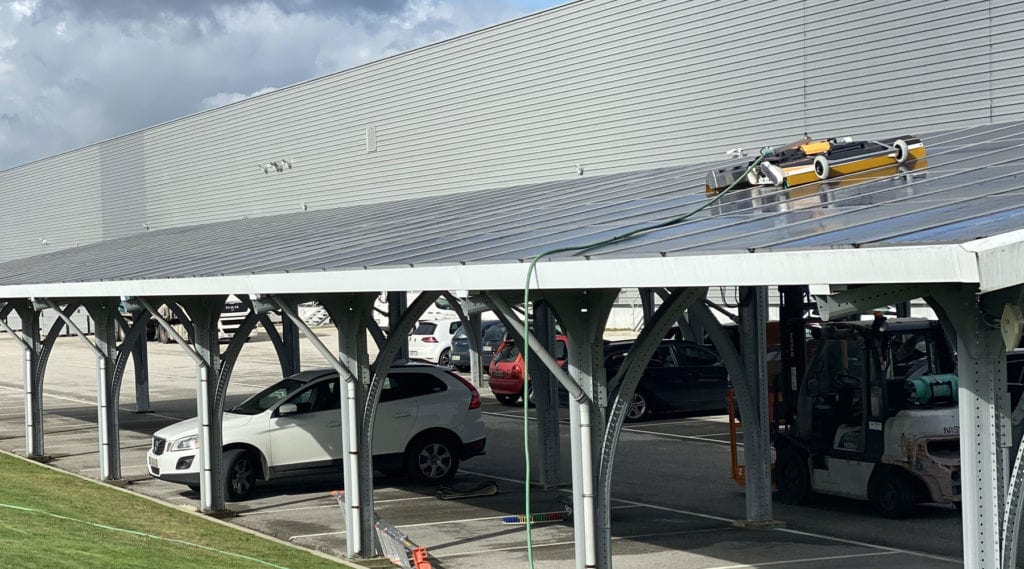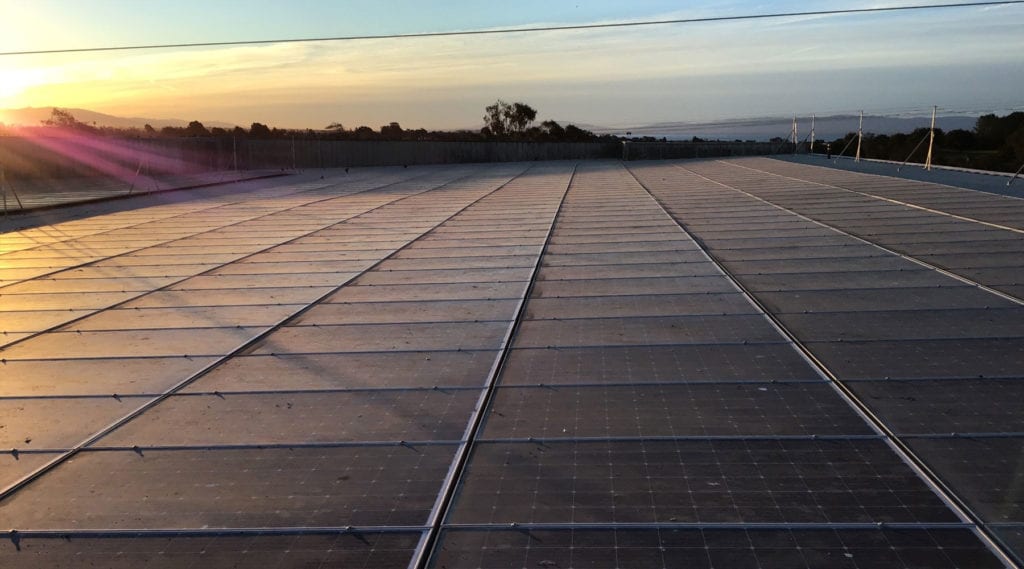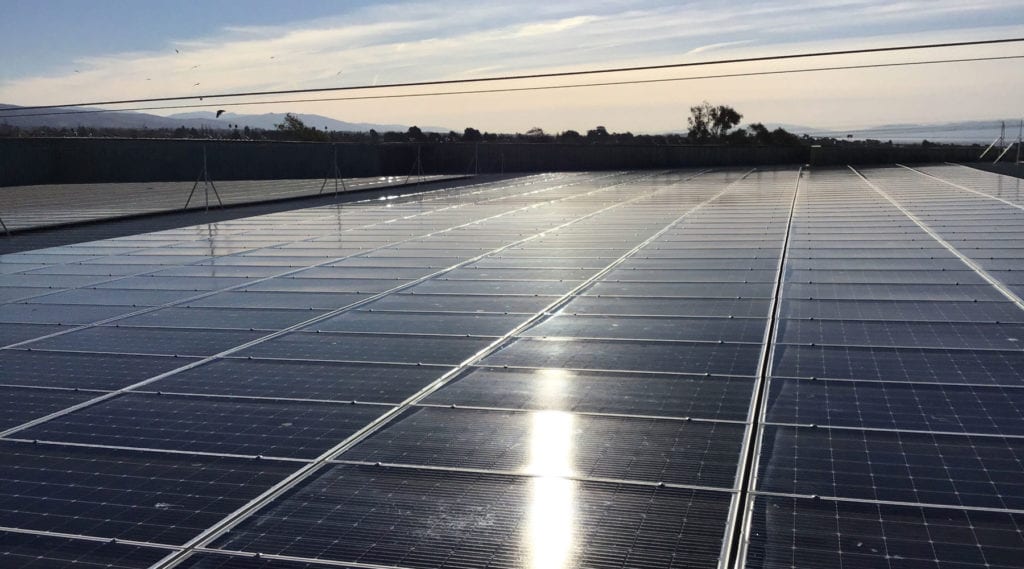 SolGuard Washing Packages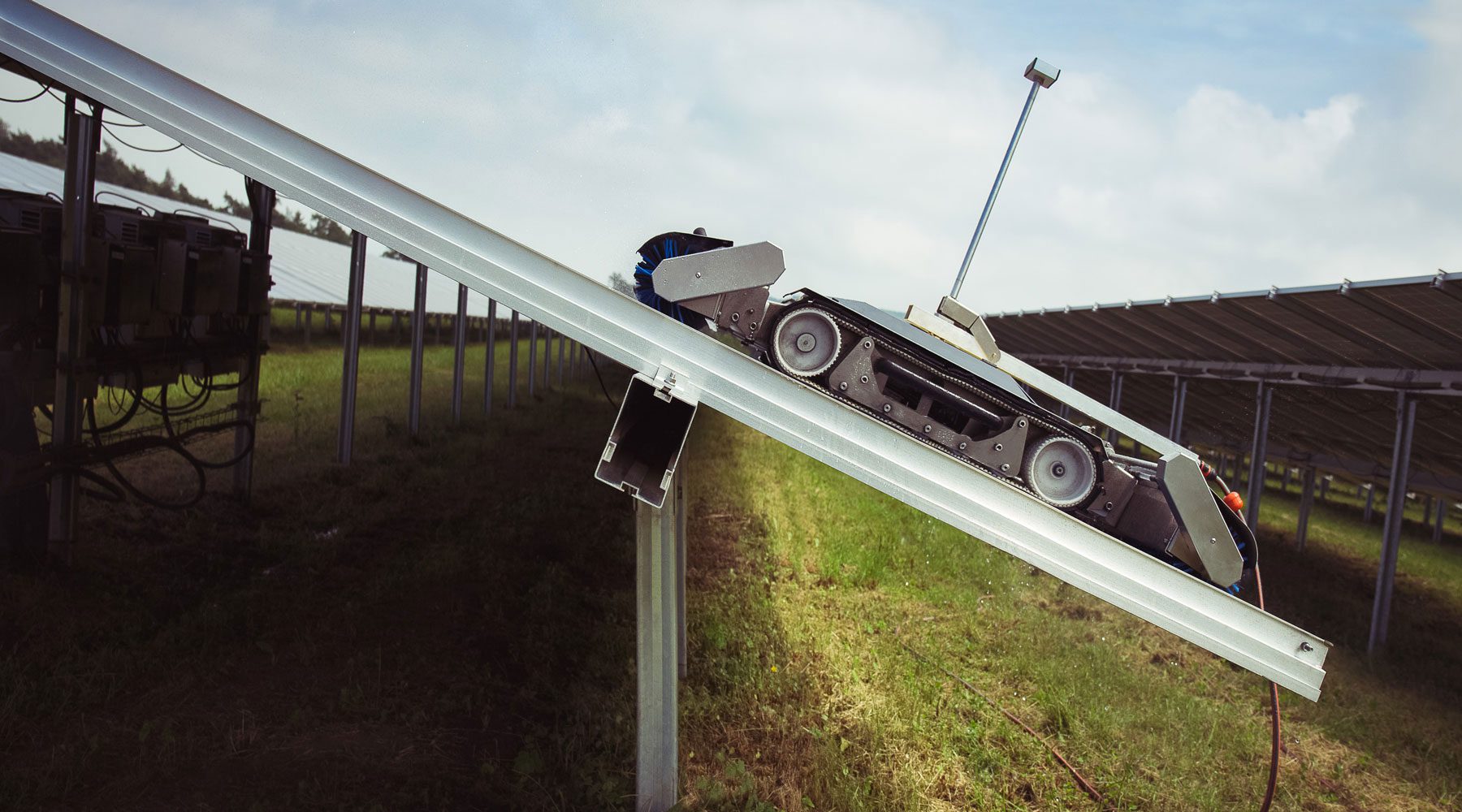 Increase system performance output by 10-12%
Quick setup / tear down time
No water needed
Speedy results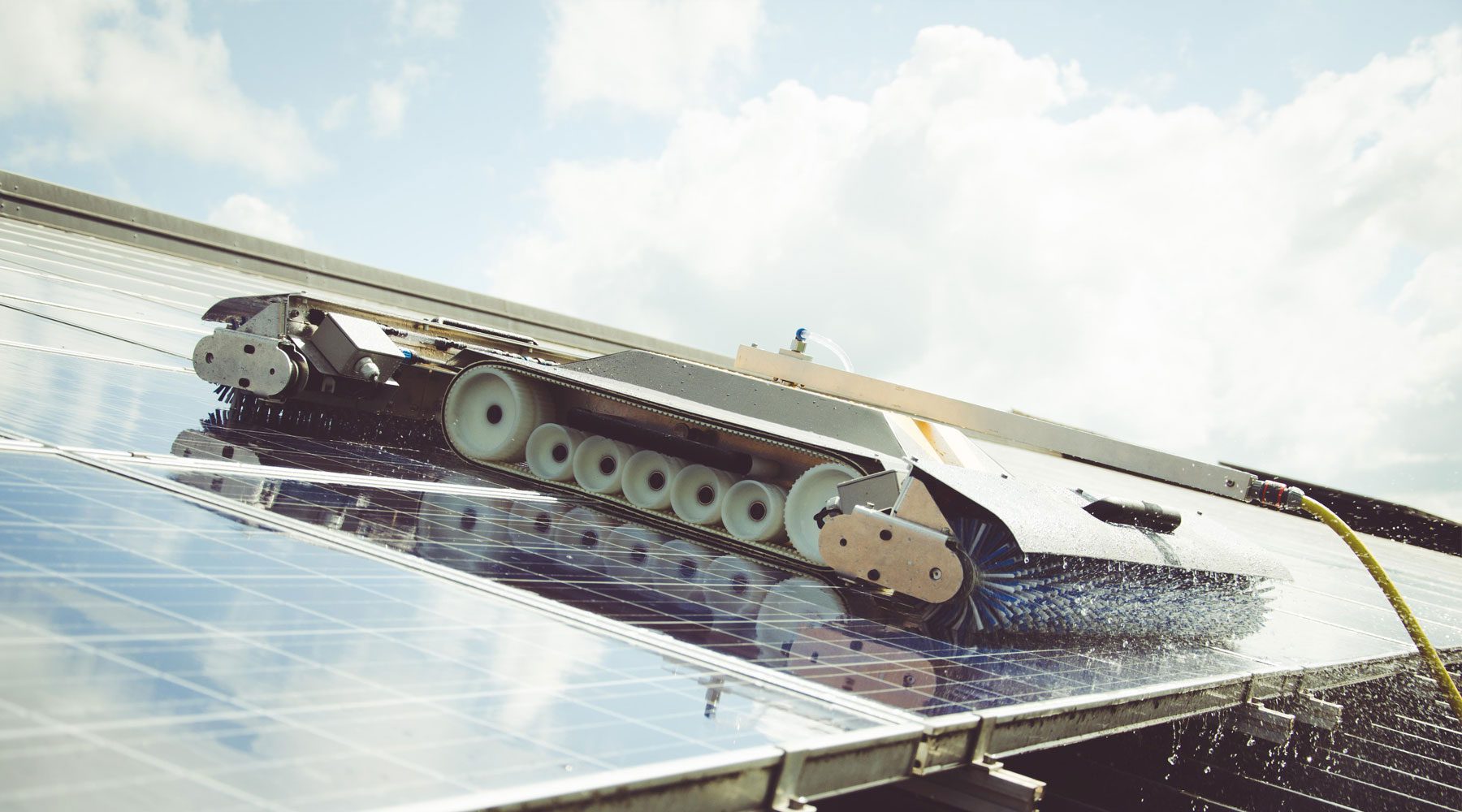 Increase system performance output by 15-25%˚
Perfect for difficult soiling solutions
Bird droppings, transportation exhaust, or agricultural deposits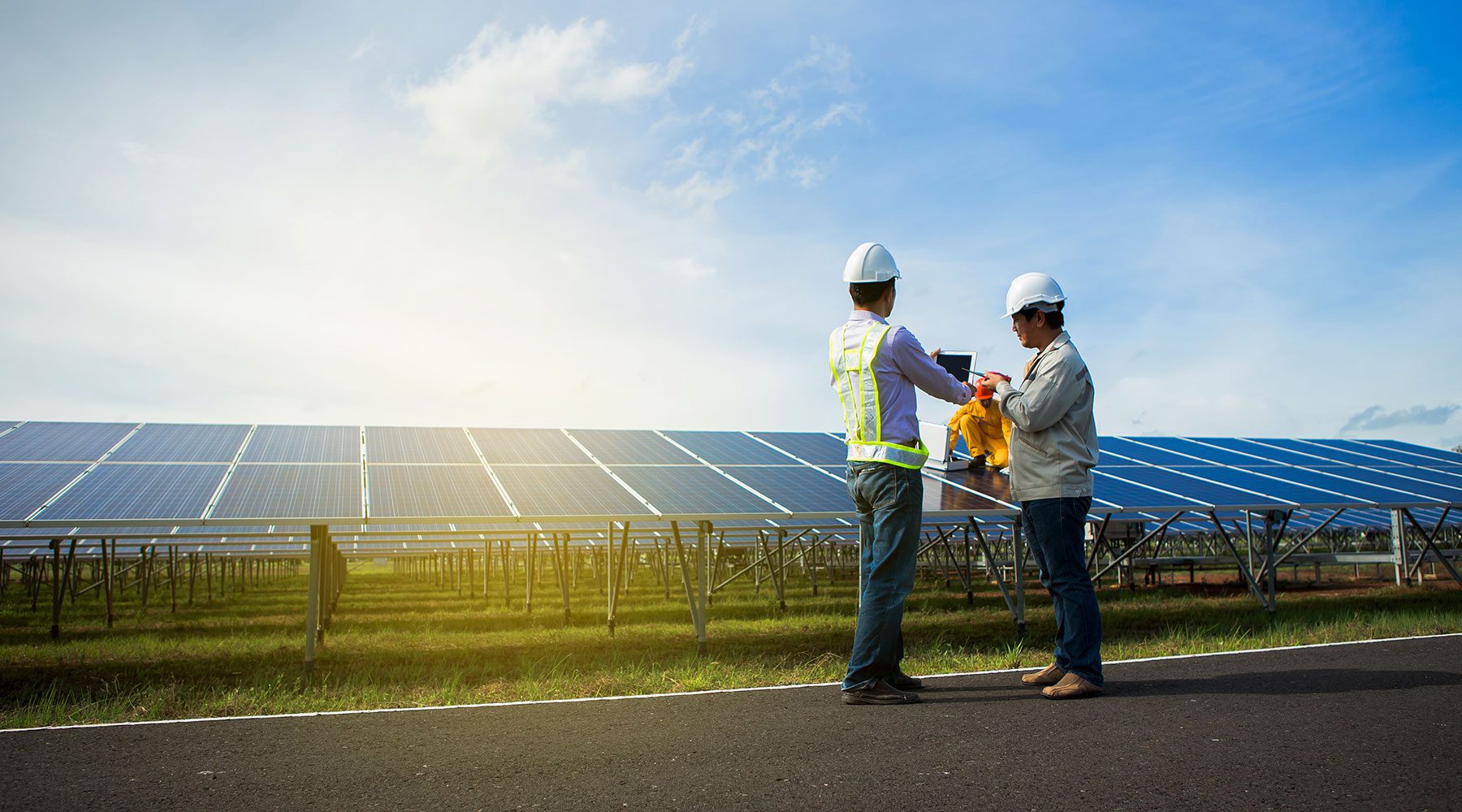 Increase the system performance output by 15-25% ˚
Our professional O&M team will wash and evaluate the system, alerting system owners of any issues
Develop plan to correct the issues with system owners
BASIC
Sustineo's Robotic Dry Wash Technology allows system owners to see an increase in their output by 10-12%.

 

This water-free cleaning system works by using two separate rotating brushes on the surface of the solar panels.

 

Each brush uses its own unique bristle pattern and strength in order to perform a thorough cleaning of the system.

 

Dry Wash option is best utilized in dry desert regions or near new construction where dirt and dust may settle quickly.

 

No need for a water source; system owners will save on water costs and have a new option for system cleanings during a drought where excess water is scarce.
PRO
MOST POPULAR
Sustineo's Robotic Wet Wash Technology is perfect for any cleaning scenario a PV system may need. 

Using only 1.3 gallons of water per minute, our robots can improve a system's output by 15-25%, depending on soiling levels. 

Supported by two rotating brushes and using a deionized water filtration system from an on-site water source. 

Great for transportation exhaust, agricultural fallout, or bird droppings.

A terrific option for any system that's being commissioned or a system that hasn't had a proper cleaning in the last six months.
ENTERPRISE
BEST RETURN ON INVESTMENT
In addition to our Robotic Wet Wash Technology, we now offer a Preventative Maintenance Package for complete system protection. 

Our experienced field team will Wet Wash and visually evaluate the system, alerting system owners of any issues.

The Preventative Maintenance Package includes: checking the production of individual inverters, software updates, and making sure the system is electrically and mechanically sound. 

Once an evaluation is completed, our team can help develop a plan to correct the issues on site with system owners.