Sustineo, which in Latin means "to uphold, sustain, or endure" is the foundation of our company.
Founded in 2007 and incorporated in 2008, by a team of industry leading design engineers, Sustineo is an engineering firm specializing in sustainability and renewable energy power projects. Based in San Diego, California, we provide design and consulting services to clients throughout the U.S. market. Our core expertise is the turnkey design of solar PV projects for commercial, government, military, and utility scale clients. Our strengths are providing flexible and comprehensive approaches to system designs, with unparalleled speed and accuracy.
Dedicated to Global Sustainability.
Dave Handman, Founder + CEO
Mr. Handman has fifteen years of experience in the renewable energy industry. He has been the principal in charge and project manager in the design of over 500 photovoltaic systems, for government, commercial, military, and utility scale projects. He has managed all aspects of photovoltaic projects, including feasibility, procurement, construction management, commissioning, and maintenance. He has performed the Independent Commissioning of PV systems for the Department of Defense, utility companies, and commercial clients throughout the U.S. market.
Project Management
Business Development
Photovoltaic System Design
PV System Commissioning
Frank Evaro, Executive Vice President
Mr. Evaro has seventeen years of experience in the renewable energy industry, specifically Photovoltaics. He has been in various roles of construction management and has been a principal in charge of over 500 photovoltaic systems, for government, commercial, military, utility and residential scale projects. He has been principal in charge of business development for small to large scale PV projects for commercial, industrial, utility, and government. He provides long term business development strategies and strategic alliances, to achieve objectives that are mutually beneficial to the sustainability of the green energy industry.
Business Development
Construction Means and Methods
Construction Management
Inspection Quality and Control
Eric Carter, Executive Vice President Finance
Eric Carter has over 20 years experience in project accounting and financial management of solar PV projects in the commercial and utility markets. Eric managed the job cost accounting department at one of the largest EPC companies in the US and helped take them from an annual revenue of $25M to over $400M over a 4-year span. He is an expert at job cost accounting and is responsible for expanding Sustineo's paperless and cloud-based accounting systems for scalability and expansion into new markets outside of California.
Job Cost Accounting and Project Budgeting
Financial Analysis
Cloud Based and Paperless Accounting Software
Technologies
Project Management
Accounting Management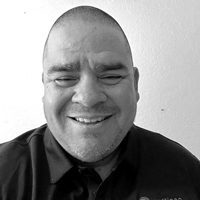 Danny Lopez,
Chief Estimator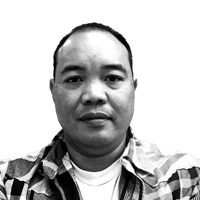 Byron Fung,
Senior Construction Manager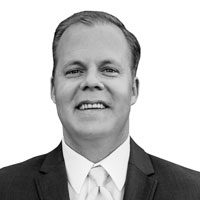 Adam, Johnson,
Senior Project Manager
Our actions today will ensure a healthier planet for our children tomorrow.
We pride ourselves on providing the highest quality work, and will continue exceeding customer expectations while simplifying the pursuit of sustainability.
We will empower and educate our customers to make wise, sustainable choices in both their business and personal lives.
We envision becoming a thought leader in the sustainability sector by owning trademarked processes and systems. We will invent new categories by productizing our services that will be asked for by name. We will expand our trademarked offerings into the B2B and B2C space.
We focus on being agile, responsive, and reliable with attention to detail, while collaborating with our customers. We value being organized and professional, working accurately and efficiently, and being impeccable with our word. We value being transparent with our pricing, earning trust, and creating customers for life.
We commit to creating customers for life through innovative sustainability, excellence in workmanship, and stellar service.
Sustineo is a visionary company dedicated to global sustainability. We are responsive, agile, and collaborative. We are committed to excellence in environmental stewardship through energy and water efficiency, renewable energy, and green building.
We will continue to delight our customers by fulfilling their economic and environmental goals, while maintaining our commitment to a sustainable planet – sustainability simplified.