SolGuard Washing
Operation + Maintenance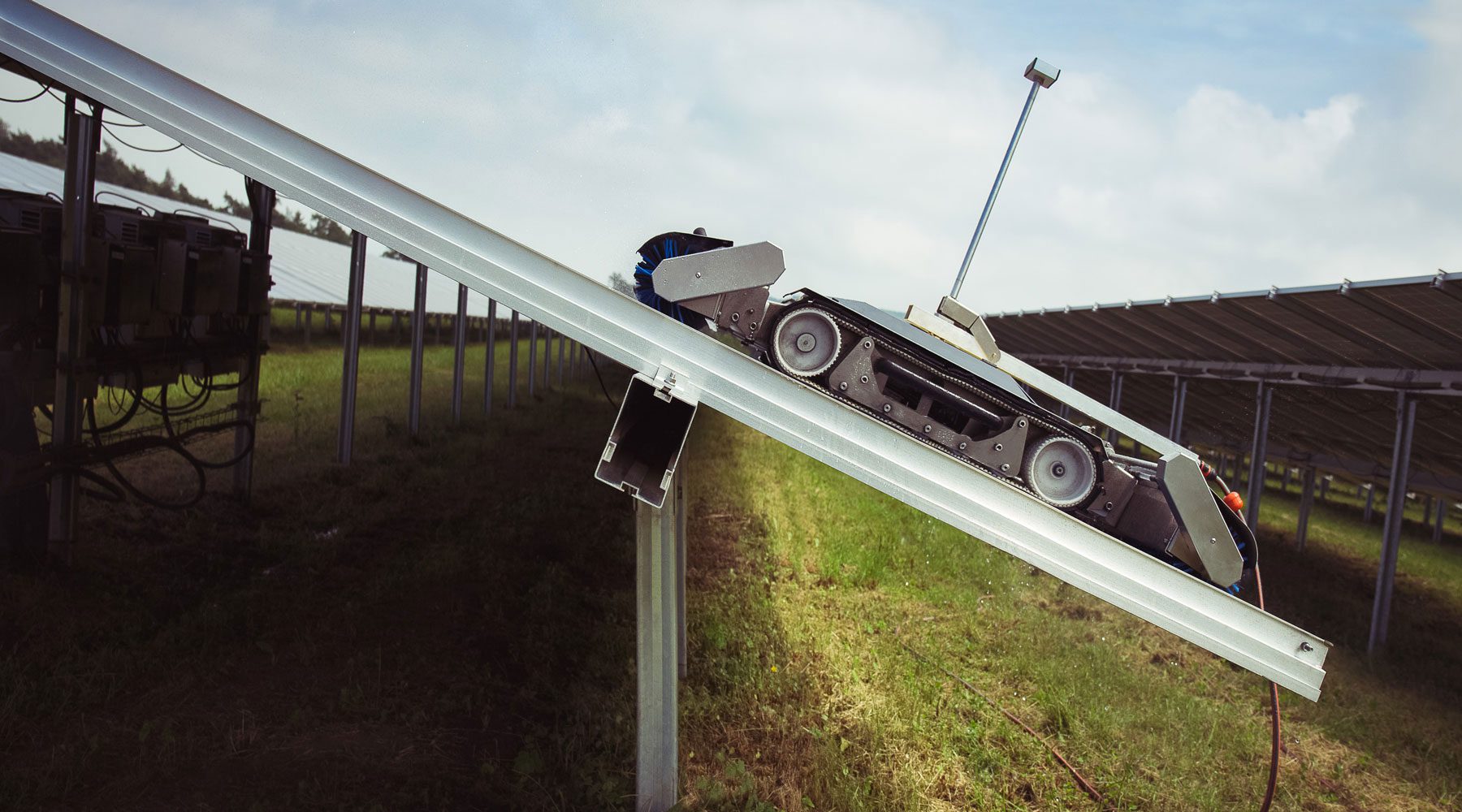 Increase system performance output by 10-12%
Quick setup / tear down time
No water needed
Speedy results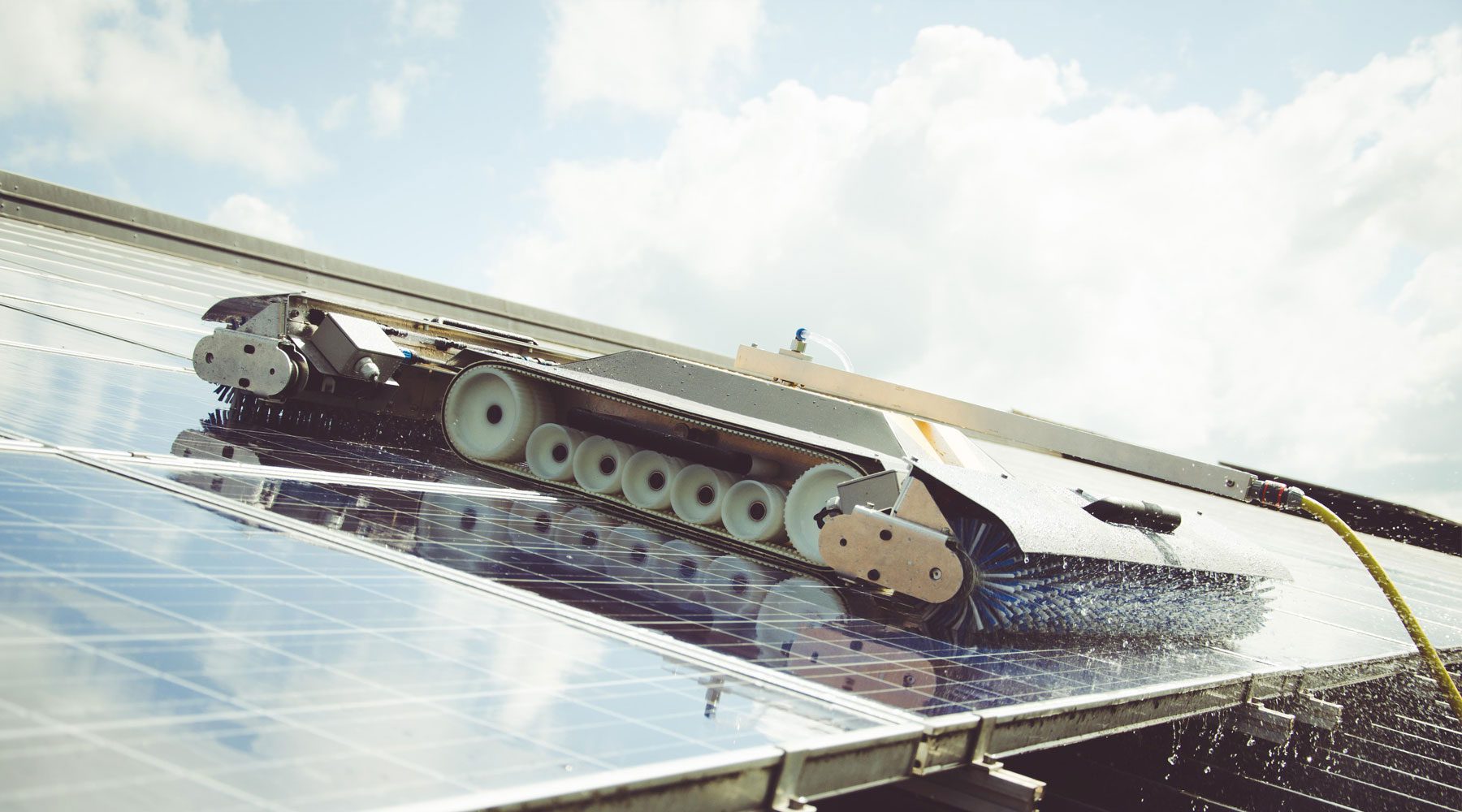 Increase system performance output by 15-25%˚
Perfect for difficult soiling solutions
Bird droppings, transportation exhaust, or agricultural deposits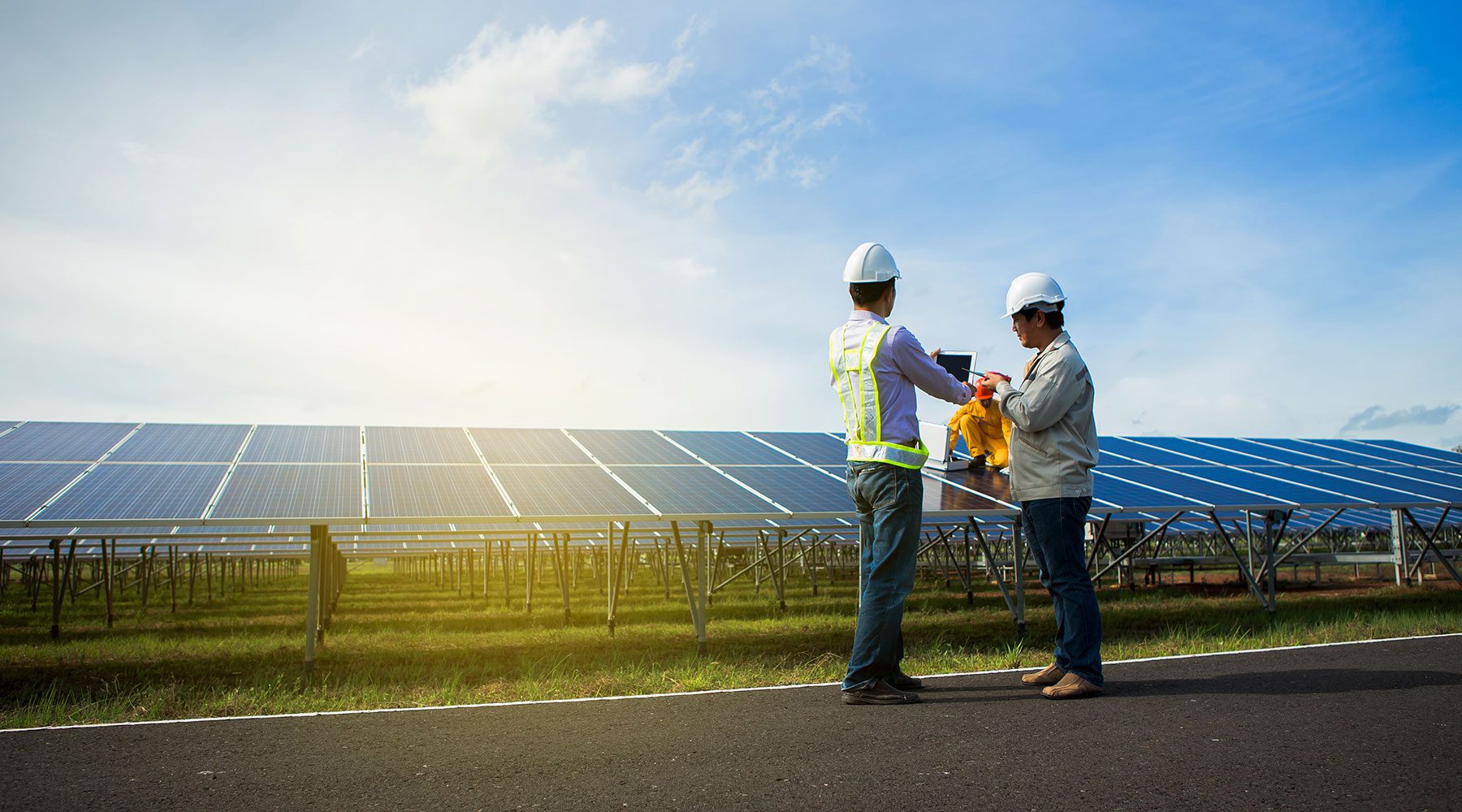 Increase the system performance output by 15-25% ˚
Our professional O&M team will wash and evaluate the system, alerting system owners of any issues
Develop plan to correct the issues with system owners
BASIC
Sustineo's Robotic Dry Wash Technology allows system owners to see an increase in their output by 10-12%.

 

This water-free cleaning system works by using two separate rotating brushes on the surface of the solar panels.

 

Each brush uses its own unique bristle pattern and strength in order to perform a thorough cleaning of the system.

 

Dry Wash option is best utilized in dry desert regions or near new construction where dirt and dust may settle quickly.

 

No need for a water source; system owners will save on water costs and have a new option for system cleanings during a drought where excess water is scarce.
PRO
MOST POPULAR
Sustineo's Robotic Wet Wash Technology is perfect for any cleaning scenario a PV system may need. 

Using only 1.3 gallons of water per minute, our robots can improve a system's output by 15-25%, depending on soiling levels. 

Supported by two rotating brushes and using a deionized water filtration system from an on-site water source. 

Great for transportation exhaust, agricultural fallout, or bird droppings.

A terrific option for any system that's being commissioned or a system that hasn't had a proper cleaning in the last six months.
ENTERPRISE
BEST RETURN ON INVESTMENT
In addition to our Robotic Wet Wash Technology, we now offer a Preventative Maintenance Package for complete system protection. 

Our experienced field team will Wet Wash and visually evaluate the system, alerting system owners of any issues.

The Preventative Maintenance Package includes: checking the production of individual inverters, software updates, and making sure the system is electrically and mechanically sound. 

Once an evaluation is completed, our team can help develop a plan to correct the issues on site with system owners.